Local Dumpster Rental
Homeowners and local businesses in need of a dumpster rental service they can rely on put their trust in White Dumpster. Our customer service team is always ready to answer your questions about your hook-lift dumpster rental needs. We will help you determine which dumpster size will best suit your project or job so that you can move forward with confidence.
Book Online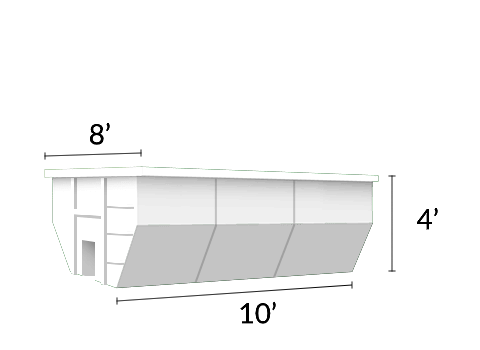 10 Yard Dumpster
Our 10 yard dumpster is great for yard projects, garage cleanouts, small furniture removal, and much more. Capable of holding up to 2 tons of material, or 4.5 truckloads.
Book Online Now
15 Yard Dumpster
Our 15 yard dumpster is commonly used for kitchen remodeling, small construction jobs, roofing, and much more. Capable of holding up to 4 tons of material, or 6 truckloads.
Book Online Now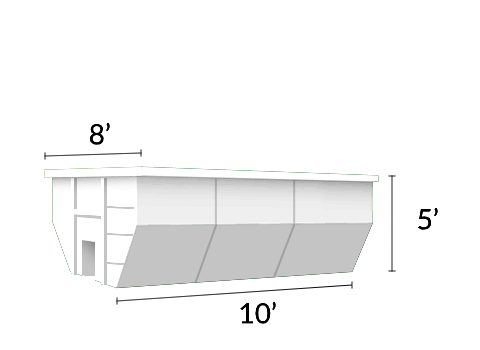 Why Choose White Dumpster For Your Hook-Lift Dumpster Rentals?
We're a locally owned and operated company that has been serving the area for decades and providing our customers with the most reliable dumpster services. Here at White Dumpster, we have years of experience under our belts, there's nothing we haven't seen and dealt with, which is why we can deliver the best service to you.

We serve a wide variety of customers in our area, from residential and construction needs to commercial and industrial. When you need a company you can trust for your waste management, call on White Dumpster. We have the right waste management bins to help you efficiently complete your next project with ease. We provide high-quality equipment and high-value service for your hook-lift dumpster rental needs. We respect your time and are here to help meet your deadline with our on-time deliveries at prices you can feel good about. At White Dumpster, we don't waste your time or your money.
Call Us Today!
As a properly licensed and insured dumpster rental company, you can trust that we have the equipment and the know-how to provide fast, efficient service and quality equipment for your project. White Dumpster will take the load off your back and haul your trash away to make your life a little easier. If you're ready to tackle your next project, turn to the dedicated experts at White Dumpster. Why wait? Book your hassle-free dumpster rental today!
Call Now!
Our Service Area
Proud to Serve The Following Areas
Alliance
Marlboro
Sebring
Beloit
Louisville
Canton
North Canton
Massillon
Navarre
Hartville
Atwater
Limaville
Rootston
Minerva
All areas in between
White Dumpsters frequently does deliveries outside of our service area. If your drop site is farther out, just give us a call and we can see if special accommodations can be made to suit your project.
NOTE: Extra fees may vary depending on how far you are outside our service area.